Our Area
Wells-next-the-Sea
Wells is one of the loveliest seaside towns on the east Coast, with its narrow streets, tiny yards and characteristic buildings.
Wells has an array of different shops ranging from the Deli, Green Grocers, Butchers, Baker; to shops that merely appease the fashion conscious who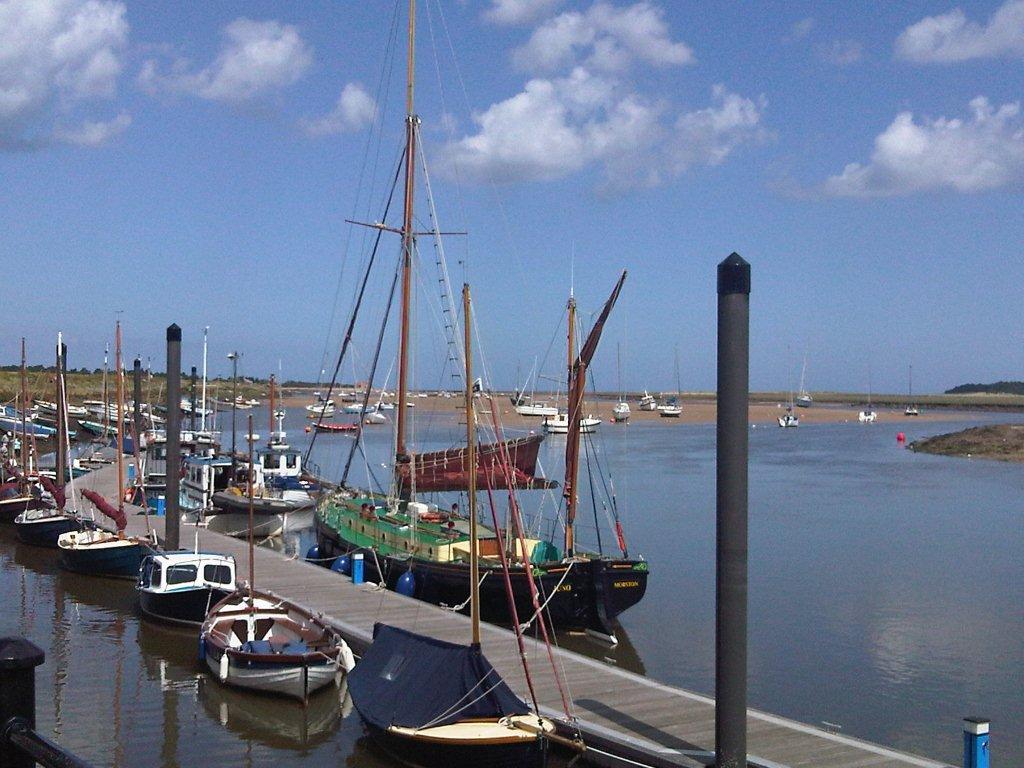 just want that little something special to take home. Arts & crafts are particularly favoured by many and there is much to browse over.
Happy to say that the traditional holiday by the seaside has not been totally lost on the above. Children can be found gillying off the side of the Quay; families sit along the Quay wall eating their fish & chips, whilst others choose to sit in local restuarants and pubs enjoying other local fare.
A busy children's playing field is situated nearby the minaiture small gauge train, which is a family favourite ready to take one part way down to the beach and back again every half hour or so.
For all you foodies: Within walking distance from Brig Square; Wells Crab House Cafe serves local seasonal food with a friendly service. Along the Quay The Golden Fleece provides a friendly atmosphere & an amazing menu, there are other eateries with equally superb menus The Globe & The Crown, both situated on the Buttlands the town green. Great cafes can be found along the partly pedestrianised main-street And of course a seaside resort would be nothing without its chip shops, try Plattens Fish &Chips & Frenches Fish n' Chips...
All in All Wells is a very fine seaside town to visit.......